The Power Company Podcast
2018-09
Episodes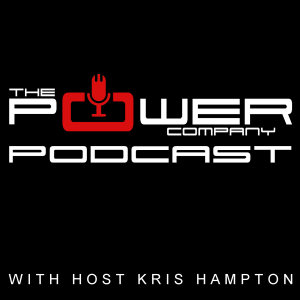 Wednesday Sep 19, 2018
Wednesday Sep 19, 2018
Fame and authenticity don't always go hand in hand. We'd love to believe that in climbing they always do, but that just isn't the case. As someone who makes their living in a very public way within the climbing industry, I'm hyper aware of my own authenticity, and I watch other public figures in our tiny sphere to see how they navigate. Because Sasha is at the top, I watch her closely. In this episode Sasha and I sit down in her house in Boulder, CO to discuss her recent trip to Alberta, Canada. She drove north alone, after a break up and social media firestorm, to climb the Rockies Trilogy first established by Sonnie Trotter. Three 5.14 Big Walls. No small undertaking. She struggled, doubted, pulled it back together and sent, and she found out in a big way how to reconnect to the roots of her climbing. You can find Sasha at www.sasha-digiulian.com You can check out our new Circuit Tape at www.powercompanyclimbing.com/circuit-tape Get the Core Strength for Climbers ebook at www.powercompanyclimbing.com/ebook Support the podcast at www.patreon.com/powercompanypodcast We don't tweet. We scream like eagles.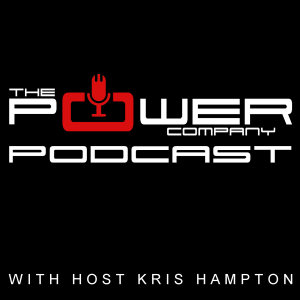 Friday Sep 14, 2018
Friday Sep 14, 2018
In this episode Nate and I break from the Top 5 format to have a simple discussion about how climbers are products of our environment.  You can find us at www.powercompanyclimbing.com You can support the podcast at www.patreon.com/powercompanypodcast We don't tweet. We scream like eagles.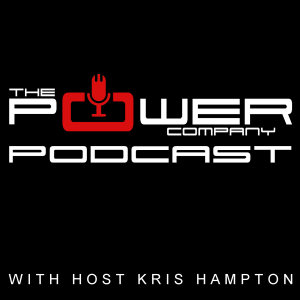 Wednesday Sep 05, 2018
Wednesday Sep 05, 2018
My good friend and Episode 16 guest Dru Mack stopped by during the International Climbers Festival in Lander to chat, and of course the conversation turned to climbing. He told me about a list that Jonathan Siegrist had created for him - a list that is a surefire way to make sure that Dru's development as a climber isn't lacking.  I needed to know more, so I sat down with Dru, Nate, and our friend John Wesely to discuss the list, and the potential growth (and pitfalls) that might be involved in the attempts at completing the list.  There's also some very important commentary from a special guest.  We always have a lot of fun in this podcast, but this episode was particularly fun to record and put together. I've known Dru since his first 5.12's, so it's fun to see him progressing both in climbing and in life.  Dru has become a Red River superstar, and well on his way to taking that to a larger platform. Since JStar so graciously offered his help, we thought it would be great if Dru came up with similar lists for the up and coming Red River Climbers. Dru drafted his lists, Nate and I critiqued, and eventually the lists were finalized. We wanted to follow the format JStar had put forth - some of the routes are going to feel hard for the grade. Some of them are going to teach you new skills. You'll learn from every one of them.  So download them to your phone, print them out, stash them in your guidebook. Have Dru sign your copy when you see him.  DOWNLOAD THE LISTS HERE FOLLOW DRU ON INSTAGRAM Support the podcast at www.patreon.com/powercompanypodcast We don't tweet. We scream like eagles.